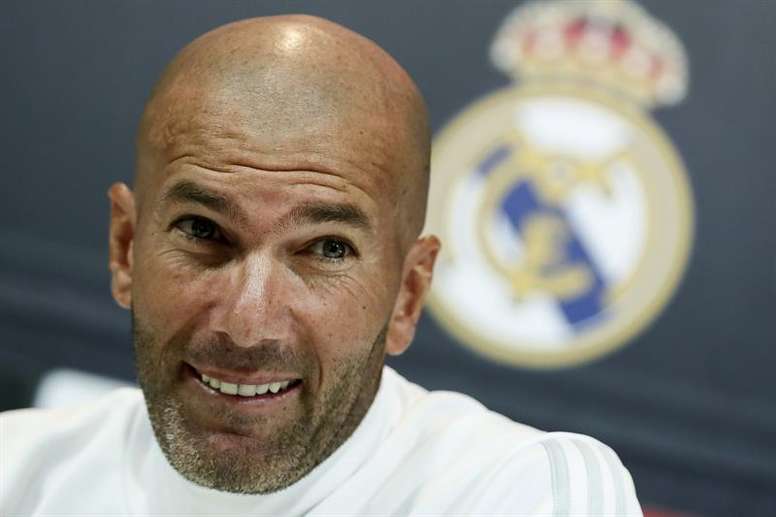 "We may be missing a No 9"
Real Madrid return to their favourite competition on Wednesday night when they face Apoel, a clash in which they will hope can help them forget about the recent shortcomings in La Liga.
"We're happy to return to this competition, we are the champions, but start again from scratch and we are very excited, knowing that things will b e very difficult but we are aware of this," said the Frenchman about this year's Champions League campaign.
He also mentioned how the dressing room is following the two home draws in the league: "This also happened to us last year. We are not worried, on the contrary, we know that we can't be happy with the result, especially against Levante, but this is football. We are going to do our job, play well, better and try and win the game."
The Madrid boss also mentioned his critics: "I am not bothered at all by what you say about me. You are here to do your job, but I am here to do mine in the best way possible. With this squad we are capable of doing some great things.
"I am interested in my players, I also respect outsiders, but it's not going to change what I do," added Zidane.
On the subject of the lack of a No 9 at Madrid, Los Blancos boss admitted: "Now we can do nothing until January, you can ask me in 4 months. Look, in the end it is true that when you see that Morata and Mariano aren't here, and you see that we just have Mayoral, we may be missing a No 9, but ultimately we couldn't change the situation. I especially would have liked to keep Morata.
"You have to understand that he wanted to leave to play more minutes, and in the end we couldn't find a replacement. I believe in Mayoral, you know, he's young and good. We also have Benzema and Gareth. We are going to manage with everyone we have and we will do well," he added on the subject of his strikers.
On tomorrow's clash with Apoel, Zidane said: "I am used to pressure. We are favourites, but like many other teams. The fact that Madrid is favourite doesn't change anything. We have to start tomorrow against an opponents who has lots of experience."
On the subject of a possible dependance on Cristiano Ronaldo, the Frenchman said: "You know what Cristiano is like. I prefer that he is always with us. We can't talk about dependencies, what I want is that we can play together.
"He doesn't just bring goals. It is important that he is a leader. He always wants to win and this rubs off on the others. I hope that Sunday will be the last match of the season without him," he added.
Zidane concluded confirming that Mayoral will be play a part in the clash on Wednesday: "I am here to make decisions and tomorrow Mayoral will be with us."